Erotic story with the elite companion from Asian Escorts Agency
Written on June 10, 2021 at 09:06 am by admin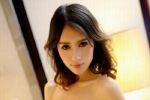 I was a little worried. You know, when you first call your companion for the night, you don't know what to do with her, what to say, and in general how to behave. An elite girl, very expensive and you can't just fuck her. You need to make love with such beauty, as with your future wife, who still has to give birth to children for you. The closer the European Championship was, the more my excitement grew. The hotel whiskey was no longer saving me. My hands were shaking anyway. Exactly at the appointed time, there was a light knock on the door. From it, one could immediately determine that this was a girl, moreover, tender and fragile.

I opened it and saw the same embarrassed person as myself. She stood with her arms crossed over her chest, as if trying to shut herself off from me and from the situation, although this was clearly not the first time she had. She smiled embarrassedly and lowered her head without saying anything, and I silently opened the doors even more, as if inviting her to enter. She entered and began to look around. "Nice," said the brunette. It was her natural colour, it would be more correct to call her dark blond, but in the subdued light of the room, her hair seemed exactly black. Just the way I like it. The girl was dressed quite casually. If you don't know who she is, you will never understand it.

Simple jeans, an incomprehensible sweater and a black leather jacket. A large backpack was completing the whole picture. As it turned out later, the girl carries a "work uniform" in it. She looked around more closely and we sat down at a table in the large room. She immediately sat down like a real pro. Well, straight eater of men's hearts. Even in such an ordinary outfit, wild sexuality emanated from her, which is simply impossible to hide. Keeping her legs crossed, hands on the armrests of the chair and letting her hair down are all a girl needs to do to create such an impression of herself. Oh yes, and this magical look that pierces right through me. She looked a little sullenly. I got goosebumps. Damn, how does she do that? I poured us a drink. Her embarrassment had already evaporated, but mine, on the contrary, was growing every minute and she felt it.

Grace, this is how my guest introduced herself, tried to relax me by talking about anything and she did it a little. Like a fool, I answered her questions about where I came from, what kind of business I do. Just like in the way I was telling everything to the investigator, but she stopped me in time so that I would not get carried away too much. So about half an hour passed, and we had a couple of glasses. She became sicker and sicker and began to flirt with me. Playful look, those eye shots. She had green eyes that made me crazy. Then she abruptly turned the topic into a sexual channel. She asked what and how I love. I could not find anything to answer, because I had no idea what I myself wanted. She let me know that she would do everything herself if I let her.

To somehow persecute, she said that she likes to masturbate on male members more than to fuck, and she also loves to masturbate when sperm runs down her cheeks. And in general - Grace turned out to be a fan of masturbation and always after sex tries to satisfy herself again right in front of a man. She said all this in such an interesting voice. I had a little dizzy in my head from thoughts that she was masturbating on me.

Grace interrupted the conversation and asked to go to the ladies' room. I showed her the direction, she took a bag with her, and asked me to undress and put on a robe. As soon as she disappeared behind the door, I immediately took off all my clothes, like an obedient husband, and threw a robe over my naked body. She changed clothes for a long time and when she came out it became clear why. She was wearing a red corset that emphasized the slimness of her waist and lifted her small tits so high that they seemed just gigantic.

Black thong underwear, black stockings and high heels. She looked just gorgeous, my penis immediately began to move and I instinctively crossed my legs. She noticed this and smiled. The girl's makeup has also changed. If a girl with neat neutral makeup came to my room, now I see a beauty with bright lipstick and expressive eyes that just drive me crazy. She slowly approached me with a swaying gait and, without a word, sat down on my lap. I was already standing, and I was so excited by only one of her appearance that I could well have finished right like there, without sex and stimulation. Grace silently began to stroke me with one hand, and with the other touched my cock. She gently caressed it with her hand, did not jerk off, but just touched it as the Greek goddesses do, no less. The girl knows how to deal with shy guys like me.

I completely relaxed and leaned back in the chair, and she sank to my neck and began to kiss it gently. I had never been kissed on the neck before, it gave goosebumps all over my body, and then there was her hand on my cock and it was all so exciting. I started to shake a little. I just relaxed and completely surrendered to her will because I knew from London escort reviews that Grace would do everything professionally. She covered my whole face and neck with kisses, gradually sinking lower and lower. In her ear, she whispered about how excited she was and how she wanted to caress herself, looking at my penis. "Allow, let me fool around looking at your cock. Allow, please." I just groaned, something like "uh-huh" and then she opened my robe.

I do not know what she expected to see there, but as soon as my middle penis appeared before her gaze, she immediately pulled away from my neck and looked only at him, biting her lip a little. Her hand dropped to her panties and the girl began to caress herself timidly. She sat on my lap with her legs slightly apart and touched her pussy. I didn't see if she was shaved or not, but I could feel the warmth that emanated from her.

Grace began to breathe harder and more often, she bit her lip and rolled her eyes. At some point, she stopped and went down to the floor. She sat down right in front of my cock, looked straight at it and spread her legs wide to the sides. The Asian Escorts girl received genuine pleasure from masturbation. She had already rolled her eyes, her mouth was slightly open, and her hand with panties was moving so fast that everything could catch fire, but she did not stop, but on the contrary, massaged her clitoris even more until she began to shake in pleasant convulsions of orgasm.